Assistant Manager - Kitchen - #772 - Days
Location: Sheetz Stores #00772 - 4700 S. Charleston Pike  Springfield, OH

Starting Rate of Pay: $22.50
Additional $1.50/hr. for working 10pm-6am

Full or Part Time: Full Time
Shift Needed: Days

 

 

PRIMARY PURPOSE OF THIS POSITION:

Profitably lead the day-to-day operations of the store in the absence of the Store Manager.

Focus: Manage the entire food service program to include inventory, preparation, promotion, production service and sales.

Schedule
Friday - 11am - 8:30pm
Saturday - 7am - 4:30pm
Sunday - Off
Monday - Off
Tuesday - 11am - 8:30pm
Wednesday - 11am - 8:30pm
Thursday - 11am - 8:30pm
ESSENTIAL FUNCTIONS: (other duties may be assigned)
Assist the Store Manager by providing input into the Recruitment, Selection, Training and Performance Management and Discipline/Termination of employees.
Provide input into the scheduling of staff.
Resolve customer complaints and concerns in a timely manner.
Ensure compliance with applicable policies, procedures and programs.
Respond to Customer Service Shops, QA Audits, Secret Shops and SMG survey responses.
Lead kitchen efficiency and execution to ensure recipes are being followed, proper portioning, and product rotation.
Establish Build-to's and follow up on orders and store organization.
Ensure adequate inventory levels of all items are maintained and identify any waste opportunities.
Monitor cost of goods compliance to include waste, expense and variance.
Ensure execution of foodservice rollouts.
REQUIREMENTS:
(Equivalent combinations of education, licenses, certifications and/or experience may be considered)
Education
High School Diploma or GED required.
Two-year degree in a business related field preferred.
Successful completion of certification testing as needed.
Experience
One year experience supervising others in a fast food, restaurant, retail or convenience operation preferred.
Licenses/Certifications
ServeSafe
Any other legally required certification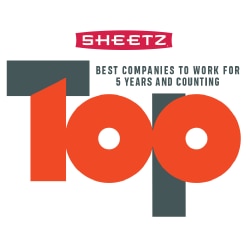 Nearest Major Market: Dayton
Apply now »