Send me alerts every days
Supervisor - #537 - Days/Overnights
Location: Sheetz Stores #00537 - 2408 DIXIE FOREST ROAD  RALEIGH, NC
Starting Rate of Pay: $12.50
Full or Part Time: Full Time
Shift Needed: Days/Overnights
Primary purpose of the Supervisor position:

The Supervisor is responsible to directly interacting with customers for the purpose of profitably providing fast, friendly service and to provide day-to-day prioritization of work assignments to the Store Team Member staff.
Schedule:
Full Time Four Day Work Week !!
Three Days Off !!!

Job responsibilities include but are not limited to:
Ensure a clean location is provided
Train and coach employees as appropriate
Delegate tasks and follow up as necessary
Ensure all products are ordered, merchandised, rotated and readily available for the customers
Accurately complete paperwork
The perfect fit for our Sheetz team would assist the Store Manager and Assistant Manager in creating a positive culture by treating employees fairly and with respect. Additionally, they would be self-motivated, dependable and able to work effectively in a fast-paced environment while maintaining 100% total customer focus.

Experience:
1-year experience in food service or retail environment preferred
6-months supervisory experience in food service or retail environment preferred
Skills include but are not limited to:
Ability to prioritize tasks and delegate effectively
Strong commitment to teamwork
Strong communication skills, including the ability to professionally communicate verbally to customers as well as front-line and management staff
Ability to handle difficult situations professionally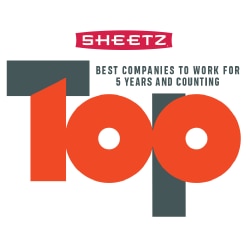 Nearest Major Market: Raleigh
Apply now »