CLI Terminal Manager- Manassas, VA
Location: CLI Transport - Manassas, VA
PRIMARY PURPOSE OF THIS POSITION:
Responsibility of management of all day to day operations and facility(s) of assigned terminal and satellite location(s) to ensure safe, efficient, and dependable service to our customer while ensuring a positive culture with highly engaged employees.
ESSENTIAL FUNCTIONS: (other duties may be assigned)
Maintain and foster a positive culture for assigned location(s) while ensuring the safe , efficient, and dependable delivery of product to our customers
Ensure Driver scheduling meets business needs
Lead Terminal and company communications by conducting monthly Driver Meetings and via daily ongoing open communication, feedback, and follow up
Maintain fully staffed Terminal and Satellite location(s) with high quality team members
Develop, coach, train, and evaluate employee performance to include employee evaluations, discipline, and terminations for all direct reports
Ensure compliance with CLI Transport/Convenience Management programs, policies, and procedures as well as Federal, State, and Local regulations
Manage equipment cleanliness and manage equipment readiness as well as compliance with all Federal, State, and Local transportation regulations
Preparation and assisting in creation of and managing to the annual budget and review and reporting out on P&L  for assigned area(s) of responsibility to maximize profitability
Connect and build relationships with direct reports, CLI Transport/Convenience Management employees, Leasing Partners, Maintenance Vendors, Loading Facilities,  Sheetz stores, other Sheetz departments and Local Police and Fire departments to establish positive and beneficial business relationships
Aligning day to day operations with business strategy
Lead assigned projects
JOB PERFORMANCE is primarily measured by:
Culture
Completing Goals
Compliance
Customer Satisfaction
Safety
Teamwork
REQUIREMENTS: (Equivalent combinations of education, licenses, certifications and/or experience may be considered)
Education
4 year degree in business management with logistics concentration or a related field
Experience
5 years supervisory experience in the transportation industry
Licenses/Certifications
HM-126F
Valid Driver's License
ABOUT CLI TRANSPORT
CLI Transport, LP is the dedicated petroleum transporter for all Sheetz convenience stores. In 1993, CLI Transport delivered its first load of gasoline to the Sheetz stores. Since then, CLI Transport, LP has continued to grow with Sheetz and is able to maintain all the stores within the six state operating area with ample petroleum inventory.

Currently, CLI Transport operates 100 state-of-the-art tanker trucks out of eight major terminals located in Altoona, Harrisburg and Pittsburgh, PA; Fairfax, Roanoke and Richmond, VA; and Greensboro and Durham, NC. In addition CLI operates seven satellite terminals located in Selinsgrove and Sinking Springs, PA; Walkersville, MD; Mount Jackson, VA; Akron, OH; Charleston, WV and, Goldsboro, NC.

At CLI, our mission is to provide safe, dependable and efficient transportation service to our customer at a competitive cost. Our 300 drivers serve our customer best through a safe driving record, a professional attitude, and Teamwork! If this sounds appealing, then CLI may be the right opportunity for you.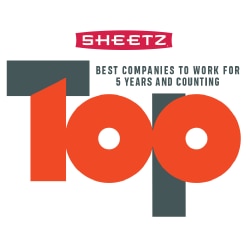 Nearest Major Market: Washington DC
Apply now »