Send me alerts every days
Location: CLI Transport - Duncansville, PA
PRIMARY PURPOSE OF THIS POSITION:
Responsible for equipment readiness of trucks and trailers as related to cleanliness, fueling, and fluid levels as needed. In addition to performing regular yard jockey functions, will be responsible for handling pick-ups and deliveries as needed utilizing a Class A CDL vehicle.
ESSENTIAL FUNCTIONS: (other duties may be assigned)
Position trucks and trailers in appropriate locations as assigned.

Deliver truck to fuel island and perform refueling, check and maintain all fluid levels including DEF and add as needed.

Perform tasks to maintain interior and exterior cleanliness if the trucks and trailers.

Deliver the truck and trailer to the wash bay and wash the exterior of the equipment by effectively using the automatic and pressure wash bays.

Perform visual inspections of the trucks and trailers to ensure safety and DOT Compliance and report issues.

Hand wash as needed including hand cleaning of the wheels, polishing chrome fuel tanks, blackening tires etc. as needed

Maintain daily records to reflect fueling, fluid levels, washing etc. as needed

Maintain facility cleanliness, preventative maintenance, general maintenance and grounds maintenance as assigned
JOB PERFORMANCE is primarily measured by:
Safety

Quality

Effectiveness

Completing Goals

Teamwork
REQUIREMENTS: (Equivalent combinations of education, licenses, certifications and/or experience may be considered)
The education, experience and license/certification requirements represent the MINIMUM requirements necessary to perform the functions of this position successfully.
Education
Experience
2 years of Tractor Trailer driving experience with a minimum of 130,000 miles. Clean Driving Record.
Licenses/Certifications
Valid Class A CDL Driver's License with tanker and hazmat endorsements
Must maintain medical certification in accordance with DOT regulations and company policy
Tools & Equipment (Other than general office equipment)
Hand tools (hammer, measuring devices, wrench, level, etc.)
Landscaping tools (chain saw, leaf blower, weed eater, lawn mower etc.)
Motorized equipment (generators, pressure washer, fork lift etc.)
Heavy Equipment (Loader and Attachments, lift, etc.)
KNOWLEDGE, SKILLS, AND ABILITIES typically required to perform the essential functions of this position.
Problem-Solving/Decision-Making Skills
Solve routine, recurring problems using predetermined solutions, within prescribed procedures, rules, etc.
Verbal Communication Skills
Use verbal skills to communicate with co-workers or customers
Written Communication Skills
Complete records/forms and maintain documentation
Math Skills
Addition, subtraction, multiplication, division, percentages, ratios
Computer Skills:
Internet and email

Job Specific software

Spreadsheet software
ORGANIZATIONAL IMPACT (Financial or Strategic):
Minimally effects financial and / or strategic impact
MENTAL DEMANDS typically required to perform the essential functions of this position.
Comprehend & Follow Instructions
Must understand and follow oral or written procedures/instructions with little or no deviation.
Perform Assigned Tasks
Perform repetitive routine tasks (i.e., running the same reports each month)
Maintain an appropriate work pace
Must adhere to a pre-established work schedule to meet a set of qualitative production standards
Perform complex or varied tasks at the same time
Perform simple tasks that vary little from day to day
Relate to others
Has little interaction with co-workers or customers (internal/external)
Respond to annoyed and anxious customers
Not required to respond to annoyed and anxious customers (internal/external)
Maintain a high level of recordkeeping
Maintain simple records (i.e. timecard)
Pressure for results
Has little pressure to respond to time sensitive information or situations
9. Verbally communicate
Has the ability to organize thoughts and orally communicate with a long period of time to think about it. This may occur with one person or a group of people.
10. Decision making
Has the ability to make day to day decisions on a routine basis. These decisions will not typically have a large scale impact.
PHYSICAL DEMANDS typically required to perform the essential functions of this position.
WORKING CONDITIONS typically required to perform the essential functions of this position.
CONSTANTLY

(more than 75% time on job)

FREQUENTLY

(25 – 75% time on job)

Work outside and inside

Exposure to vibration

Exposure to irritant or toxic fumes

Exposure to dust (more than nuisance)

Exposure to gases:

Work with machinery with moving parts

Work with moving vehicles

Work weekly more than 40 hrs. AVG:

Work outside and inside

Work in heat over 100°

Work in cold below 55°
PERSONAL PROTECTIVE EQUIPMENT typically required to perform the essential functions of this position.
Boots: steel-toed, metatarsal protector, etc.

Safety Glasses
To perform this job successfully, an individual must be able to perform each essential function satisfactorily, with or without reasonable accommodation. The list of requirements, duties, and responsibilities is not exhaustive but is representative of the current job. The knowledge, skills and/or abilities listed are typically required to perform this job successfully. Reasonable accommodations may be made to enable otherwise qualified individuals with disabilities to satisfactorily perform the essential functions. Management reserves the right to revise the job description and to require that other tasks be performed when the circumstances of the job change (for example: emergencies, changes in personnel, workload, or technical development).
ABOUT CLI TRANSPORT
CLI Transport, LP is the dedicated petroleum transporter for all Sheetz convenience stores. In 1993, CLI Transport delivered its first load of gasoline to the Sheetz stores. Since then, CLI Transport, LP has continued to grow with Sheetz and is able to maintain all the stores within the six state operating area with ample petroleum inventory.

Currently, CLI Transport operates 100 state-of-the-art tanker trucks out of eight major terminals located in Altoona, Harrisburg and Pittsburgh, PA; Fairfax, Roanoke and Richmond, VA; and Greensboro and Durham, NC. In addition CLI operates seven satellite terminals located in Selinsgrove and Sinking Springs, PA; Walkersville, MD; Mount Jackson, VA; Akron, OH; Charleston, WV and, Goldsboro, NC.

At CLI, our mission is to provide safe, dependable and efficient transportation service to our customer at a competitive cost. Our 300 drivers serve our customer best through a safe driving record, a professional attitude, and Teamwork! If this sounds appealing, then CLI may be the right opportunity for you.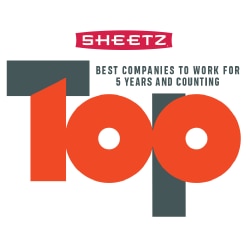 Nearest Major Market: Altoona
Nearest Secondary Market: Johnstown
Apply now »