Sheetz Distribution Procurement Supervisor
Location: Sheetz Distribution Services - Claysburg, PA
PRIMARY PURPOSE OF THIS POSITION:

Negotiates and reviews contracts, pricing, and market buys for Procurement Managers approval.

ESSENTIAL FUNCTIONS: (other duties may be assigned)
Maximizing the Procurement Analyst's development of limited internal talent through regular performance coaching, performance reviews and presenting developmental opportunities through the guidance of upper level Procurement Manager (s).
Align area objectives with the strategic goals of the department
Monitor annual budgets for assigned area of responsibility to maximize profitability.
Optimize limited inventory investment through effective management of replenishment cycles, freight costs, deals, etc in preparation of upper level Procurement Manager approval.
Track product recalls whether vendor or customer initiated.
Develop & maintain fill rates for limited area of responsibility of stock keeping units in coordination with store operations and corporate marketing.
Monitoring vendor performance and service levels with respect to on time delivery, stock outs, and product quality at point of receipt.
Reconcile & approve assigned replenishment procurement orders. Documenting procurement agreements between SDS & vendor community.
Develop & maintain assigned operating performance metrics under the direction of upper level Procurement Manager (s).
Comply with all regulatory agencies including DOT, USDA, ATF and Dept. of Labor.

REQUIREMENTS: (Equivalent combinations of education, licenses, certifications and/or experience may be considered)

Education
4 year degree in related field
Experience
2 years minimum experience in related field
Licenses/Certifications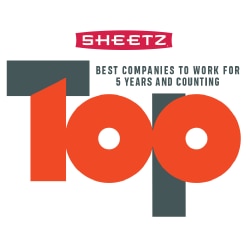 Nearest Major Market: Altoona
Nearest Secondary Market: Johnstown
Apply now »