Location: Sheetz Corporate - Claysburg, PA

 

PRIMARY PURPOSE OF THIS POSITION:

Buy materials, equipment, and replacement parts for new stores, remodeling projects, rollouts, and warehouse inventories and balance discounts achieved through volume buying and availability with inventory carrying cost.

ESSENTIAL FUNCTIONS: (other duties may be assigned)
Optimize inventory investment through effective management of replenishment cycles, freight cost, and benefits of any special deals offered by vendors while maintaining ample stock levels.
Track all product recalls whether vendor, customer, or government initiated.
Negotiate with vendors to achieve the lowest landed cost.
Monitor vendor performance and service levels with respect to on-time delivery, stock-outs, and product quality at point of receipt.
Reconcile and approve purchase orders. Document purchasing agreements and check that terms and conditions are appropriate. Follow proper purchasing processes to insure that all items are received in acceptable condition before payment is submitted.
Lead continuous improvement efforts that are aligned with organizational and supply chain goals to improve purchasing and inventory replenishment practices and procedures while minimizing cost. Encourage involvement in continuous improvement by encouraging employee ownership and teaming.
Assist in the training of assistant procurement specialist
Assist in developing operational performance metrics for reporting.
Assist in developing operating and capital budgets in line with organizational goals.
REQUIREMENTS:
(Equivalent combinations of education, licenses, certifications and/or experience may be considered)
Education
2 year degree in related field
Experience
3 years related experience
Licenses/Certifications
ABOUT SHEETZ
Sheetz, Inc. is a fast-growing, family-owned, food/convenience company that has been in business since 1952. Sheetz has over 600 locations in Pennsylvania, Ohio, Virginia, West Virginia, Maryland and North Carolina.

Our mission at Sheetz has been to meet the needs of customers on the go. Of course, things have changed over those nearly 70 years. Life is faster and busier, and customers expect us to be there when they need us most. One thing that hasn't changed is our commitment to our customers, our employees and the communities in which we operate. Sheetz donates millions of dollars every year to the charities it holds dear.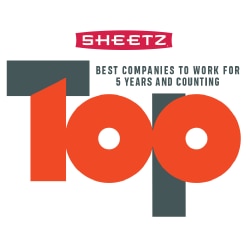 Nearest Major Market: Altoona
Nearest Secondary Market: Johnstown
Apply now »