Send me alerts every days
Bakery Operations Team Member
Bakery Ops Team Member - Level 1

Primary Purpose:

Prepare, finish and package baked goods for shipment to our stores. Ensure product quality standards and safety practices are maintained. Safely operate equipment specific to your work area. Will be required to wear hairnets, beard nets (if applicable), shoe covers, smocks and gloves, which are provided. Employees are not permitted to wear any jewelry including facial piercings, tongue rings, necklaces, watches, rings with settings, earrings, etc. in any food production areas.

Depending on production area, you may be working with or around the following common allergens:
Wheat flour/gluten
Eggs
Dairy Products
Fruits and berries
Nuts: including pecans, peanuts and walnuts
Peanut Butter
Coconut
Hand sanitizers
Non-latex gloves (made from Nitrile and powder-free)

Job Requirements:

Frequent lifting up to 50 pounds is required in some job functions. Work is fast paced, requires constant standing and walking and is very repetitive.

Work hours will primarily consist of four ten-hour days each week. Work days can be any day including weekends and holidays. Start times for first shift can be as early as 3:30 a.m. and as late as 8:00 a.m. Second shift is also available in our Bakery with start times between 2:30 p.m. and 5:00 p.m.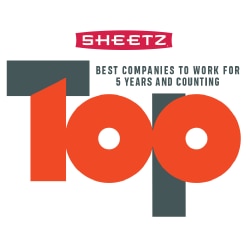 Nearest Major Market: Altoona
Nearest Secondary Market: Johnstown
Apply now »