Petroleum Transport Driver - Enhanced / Entry Level - Carlisle, PA
Ready to KICK-START your career, on-the-road?! At Sheetz, you don't need to have a full 4 years of experience to get tossed the keys to the BIG WHEELZ. Our NEW Enhanced/Entry Level Petroleum Driver Program at Sheetz will get you where you wanna go!
This program was designed to help you enhance your skills and experience needed to move into our typical Petroleum Driver role, with all the perkz and extra pay that come with it!
So, what can you expect of this program? We require 2 years of experience and 130,000 miles to join our top-notch training program. After about 8 weeks, you will move into the Petroleum Transport Driver role!
At Sheetz, we know that career driving is a way of life – and we take pride in making sure that our drivers live a good one! Here, you'll have access to NEW, state-of-the-art trucks and equipment, a top-tier training program, and a trustworthy team.
Safety has always been the cornerstone of our driving (you can check out our awards to prove it), so you can feel confident on the road. Plus, you'll make it home daily!  
Oh, and did we mention 4-day work weeks?! Other great work perks include competitive salaries, PTO and 100% paid parental leave, 401k match and employee stock ownership, tuition reimbursement, full medical, vision and dental coverage, quarterly bonuses and snack discounts!
LET'S MAKE SHEETZ HAPPEN… ON THE ROAD!
Starting Pay of $35.00/Hour! 
PRIMARY PURPOSE OF THIS POSITION:

Successfully train to load, unload and deliver petroleum products to our customer in a safe, efficient and professional manner.

ESSENTIAL FUNCTIONS: (other duties may be assigned)
Actively participate in the Enhanced Driver Training Program to progress to the Petroleum Transport Driver position
Safely drive to destination in accordance with all federal, state and local regulations and company policies/procedures.
Accurately complete required documentation as required by law.
Load, transport and unload petroleum products safely.
Maintain Hours of Service requirements/medical certification in accordance with all Federal, State, and Local regulations.

REQUIREMENTS: (Equivalent combinations of education, licenses, certifications and/or experience may be considered)

Education
High School Diploma/GED preferred
Experience
2 years experience and 130,000 verifiable tractor trailer miles
Must be 21 years of age and eligible for interstate driving
Must have recent driving experience within the last 2 years
Licenses/Certifications
CDL A with Hazmat and Tanker Endorsements
Transportation Worker Identification Card (TWC) – required at some terminal locations after hire
Other
Commute distance must be less than 1 hour and 15 minutes from work location
CLI Transport, LP has been making Sheetz happen as the best-in-class dedicated petroleum transporter since 1993. CLI Transport operates 15 terminals across our six-state footprint that maintain all of the Sheetz store locations. Currently, CLI Transport operates over 130 state-of-the-art tanker trucks, and delivers more than 1.7 billion gallons of petroleum products annually to our locations.
At CLI, safety is the cornerstone of our business offering. Our 330, and rapidly growing, team of drivers serve our customers best through safe driving records, professional attitudes, and teamwork! You in?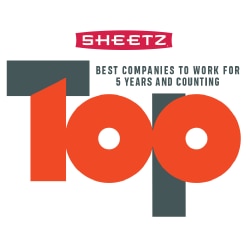 Nearest Major Market: Harrisburg
Job Segment: Truck Driver, Delivery, Driver, Retail
Apply now »