Real Estate Staff Counsel
Location: Sheetz Corporate - Altoona, PA
Level: 11 
The Real Estate Staff Counsel will provide legal support to Sheetz Store Development on a wide range of commerical real estate and construction legal issues and related matters.

ESSENTIAL FUNCTIONS: (other duties may be assigned)
Draft, negotiate and review real estate related documents, including commercial leases, amendments and renewals, purchase agreements, estoppels, non-disturbance agreements and construction contracts
Provide assistance to Senior Counsel for interpreting lease agreements and resolving disputes
Coordinate real estate matters with the Director/Real Estate Counsel.
Work on a day-to-day basis with Real Estate Directors and Real Estate Site Selectors on the foregoing matters
Assist Senior Counsel in interactions with senior management/store development/finance departments to address real estate matters within broader context of corporate planning goals
Draft, negotiate and review real estate financing documents
Assist Store Development in the research of laws as they apply to environmental, engineering, permitting, land use, and construction matters
Attend and provide legal guidance at store development meetings for existing and future stores.
Represent Sheetz Inc in discussion and/or negotiations with environmental agencies, county boards, permitting entities, and other federal/state/municipal authorities.

REQUIREMENTS: (Equivalent combinations of education, licenses, certifications and/or experience may be considered)

EDUCATION
EXPERIENCE
Minimum of 3 years with preferred background in commercial real estate law required
Contract drafting experience preferred, major emphasis on real estate contracts
Contract negotiation experience preferred
LICENSE/CERTIFICATIONS
License to practice law in at least one state in which Sheetz operates and ability to obtain PA Bar license in one year.
TOOLS & EQUIPMENT
MS OFFICE (Word, Excel, Powerpoint)
Contract Drafting Software
ABOUT SHEETZ
Sheetz, Inc. is a fast-growing, family-owned, food/convenience company that has been in business since 1952. Sheetz has over 600 locations in Pennsylvania, Ohio, Virginia, West Virginia, Maryland and North Carolina.

Our mission at Sheetz has been to meet the needs of customers on the go. Of course, things have changed over those nearly 70 years. Life is faster and busier, and customers expect us to be there when they need us most. One thing that hasn't changed is our commitment to our customers, our employees and the communities in which we operate. Sheetz donates millions of dollars every year to the charities it holds dear.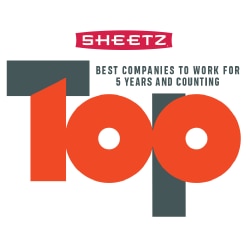 Nearest Major Market: Altoona
Nearest Secondary Market: Johnstown
Apply now »