Office Cleaning Associate
Location: Sheetz Corporate - Altoona, PA
PRIMARY PURPOSE OF THIS POSITION:

Maintain the appearance and cleanliness of the Altoona Corporate Offices.

ESSENTIAL FUNCTIONS: (other duties may be assigned)
Clean bathroom counters and sinks, wipe down walls of stalls, disinfect toilet bowls and urinals, replenish hand towels, toilet paper, and soap dispensers.
Sweep and mop linoleum floors and vacuum carpeted floors.
Empty ashtrays, waste paper cans and place into appropriate bins.
Clean break room counters, sinks, tables and chairs, cabinets, appliances, refrigerators, soda and cappuccino dispensers, ice makers, wash out coffee pots, stock napkins, sugar, creamers, soda syrup, etc.
Clean all interior windows and glass doors.
Clean offices/meeting rooms/cubicle areas/reception areas/mail rooms: disinfect phones, doorknobs, water fountains, dust desks, equipment, chairs , blinds, window sills, baseboards, pictures, shelves, filing cabinets, bulletin boards, lamps, plants, etc.
Clean walls, doors, ceiling vents and lights periodically.
Clean spots and spills from carpets as needed.

REQUIREMENTS: (Equivalent combinations of education, licenses, certifications and/or experience may be considered)

Education
Experience
No prior experience required
Licenses/Certifications
This position will work Sunday - Friday 7:00pm - 3:00am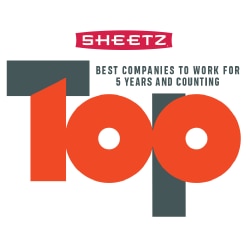 Nearest Major Market: Altoona
Nearest Secondary Market: Johnstown
Apply now »