CLI Business Process Supervisor
Location: CLI Transport - Altoona, PA

 

 

 

PRIMARY PURPOSE OF THIS POSITION:

Responsible for creating and maintaining the strategic partnership between business needs and technology delivery. This position will design and document work flow, and manage solutions to new business unit ideas, trends, and concepts appropriately through the latest technological paths. This person understands the customer's business requirements and business process management, and then translates them to particular software requirements. They are also responsible for providing leadership to the Business Process Specialist.

ESSENTIAL FUNCTIONS: (other duties may be assigned)
Maximize the development of internal talent through regular performance coaching, performance reviews and presenting developmental opportunities. Review all documentation provided by Business Process team to ensure all changes / recommendations are clearly defined.
Researches, recommends and implements process improvements to better utilize current systems and/or enhance existing business processes. Communicate any recommendations to the IT Team.
Assume a technical lead in all projects as assigned. Responsible for following a project plan and updating Project Manager on progress, obstacles, timeline and overall status of specific systems initiatives. Perform set-up / configuration for system implementation and / or upgrades as directed.
Work closely with all CLI departments to ensure communication on system projects and to provide training when needed.
Monitor systems for data integrity issues, performance problems and error conditions. Troubleshoot and research these issues and escalate as needed.
Testing Acceptance – Ensure that all unit, system, regression and acceptance testing has been successfully completed and approved in a development / test environment prior to releasing any updates to production.
Provide support to all functional users for CLI system processes.
Document changes to the application or processing method; specification statements that include impact analysis; test plans; security impact of the request to include access levels, security measures that were included, and how security was tested in the test plan.
REQUIREMENTS:
(Equivalent combinations of education, licenses, certifications and/or experience may be considered)
Education
4 year degree in MIS or related field
Experience
5 years of relevant experience
Licenses/Certifications
ABOUT CLI TRANSPORT

CLI Transport, LP is the dedicated petroleum transporter for all Sheetz convenience stores. In 1993, CLI Transport delivered its first load of gasoline to the Sheetz stores. Since then, CLI Transport, LP has continued to grow with Sheetz and is able to maintain all the stores within the six state operating area with ample petroleum inventory.
Currently, CLI Transport operates 100 state-of-the-art tanker trucks out of nine major terminals located in Altoona, Carlisle and Pittsburgh, PA; Manassas, Roanoke and Richmond, VA; Columbus, OH and Greensboro and Durham, NC. In addition CLI operates ten satellite terminals located in Selinsgrove, Ephrata, Latrobe and Dubois, PA; Walkersville, MD; Mount Jackson and Fredericksburg, VA; Canton, OH; Charleston, WV and Goldsboro, NC.
At CLI, our mission is to provide safe, dependable and efficient transportation service to our customer at a competitive cost. Our 300 drivers serve our customer best through a safe driving record, a professional attitude, and Teamwork! If this sounds appealing, then CLI may be the right opportunity for you.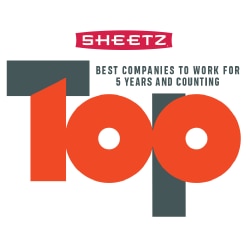 Nearest Major Market: Altoona
Nearest Secondary Market: Johnstown
Apply now »