CLI Business Process Analyst
Location: CLI Transport - Altoona, PA

 

PRIMARY PURPOSE OF THIS POSITION:

Works with IT and CLI Transport end-users to assist in the understanding of systems and interprets business needs to apply technology for solving and supporting business requirements. This person will be responsible for defining, developing, testing, analyzing and maintaining supply chain systems and future modules.

ESSENTIAL FUNCTIONS: (other duties may be assigned)
Information Analysis- Serves as the systems / process expert for the respective area of CLI. Effectively communicates with end-users to understand CLI business requirements. Researches, recommends and implements process improvements to best utilize supply chain systems, enhance existing processes and new technology.
Documentation- Document changes to the application, system or processing method; specification statements that include impact analysis, test plans, written end user acceptance to the testing that should include use cases and how testing was performed.
Development / Implementation-Maintains and supports business systems based on operational need and any regulatory requirements through review, implementation of upgrades, enhancements, business requests, and patches. Responsible for all system configurations. Supports application development and standardization. This includes writing, testing, analyzing, documentation, and modification of software specifications throughout the production lifecycle.
Testing Acceptance- Ensure that system regression and acceptance testing has been successfully completed and approved in a development / test environment prior to releasing any updates into a production environment.
CLI customer support- Support problem resolution for functional area. Always be willing to help a customer find the appropriate procedure, process or resource even if the issue is not your direct responsibility.
Projects - Assist and participate in projects as assigned by the CLI senior level management team. Assist with the coordination of resources, schedules for the project as needed. Take an active role in all CLI project management tasks.
REQUIREMENTS:
(Equivalent combinations of education, licenses, certifications and/or experience may be considered)
Education
Bachelor degree in MIS or related field required
Experience
Minimum 3 yrs relevant experience with supply chain systems, processes, or supply chain management required
Licenses/Certifications
Tools & Equipment
ABOUT CLI TRANSPORT
CLI Transport, LP is the dedicated petroleum transporter for all Sheetz convenience stores. In 1993, CLI Transport delivered its first load of gasoline to the Sheetz stores. Since then, CLI Transport, LP has continued to grow with Sheetz and is able to maintain all the stores within the six state operating area with ample petroleum inventory.

Currently, CLI Transport operates 100 state-of-the-art tanker trucks out of eight major terminals located in Altoona, Harrisburg and Pittsburgh, PA; Fairfax, Roanoke and Richmond, VA; and Greensboro and Durham, NC. In addition CLI operates seven satellite terminals located in Selinsgrove and Sinking Springs, PA; Walkersville, MD; Mount Jackson, VA; Akron, OH; Charleston, WV and, Goldsboro, NC.

At CLI, our mission is to provide safe, dependable and efficient transportation service to our customer at a competitive cost. Our 300 drivers serve our customer best through a safe driving record, a professional attitude, and Teamwork! If this sounds appealing, then CLI may be the right opportunity for you.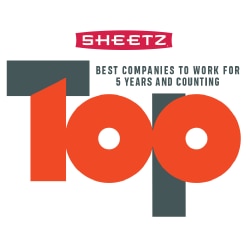 Nearest Major Market: Altoona
Nearest Secondary Market: Johnstown
Apply now »